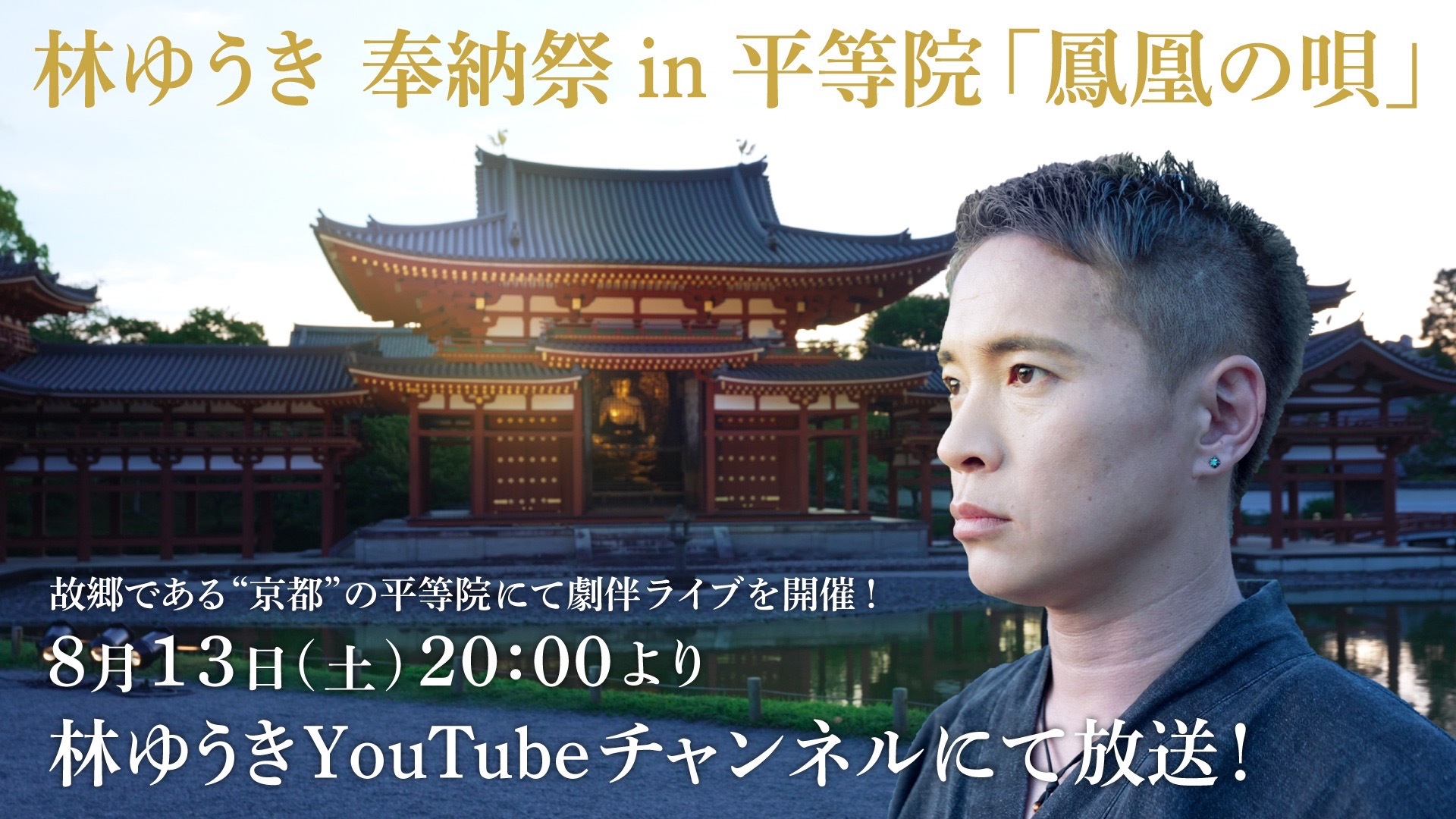 Yuki Hayashi's special live performance "Yuki Hayashi Dedication Festival in Heidoin: Houou no Uta" at the World Heritage Site, Byodo-in Temple, will be distributed for free on YouTube from 20:00 on Saturday, August 13, 2012.
The Corona disaster has caused an increase in anxiety and stress due to a sense of stagnation, and the "normal" everyday life has changed dramatically. In such a situation, we asked ourselves once again what we can do.
Japan is a country we would like to visit after the end of the Corona disaster (*1).
Kyoto," which Japan can be proud of, and "anime," which is admired around the world.
Can we convey these two cultures not as two cultures, but as one?
It was with this thought in mind that Yuki Hayashi, one of Japan's leading composers of musical accompaniment, created and dedicated a piece of music to Amida Nyorai Buddha, who has been watching over Kyoto, the place where he was born and raised, since the earliest days of his life. The song will be accompanied by an animated film "I am the Lord of the Amida Nyorai".

In addition to the dedication music, they will also perform music from popular works such as the anime "My Hero Academia" and "HIQ! and other popular works.
*1: According to the Development Bank of Japan Inc.

|Outline
Yuki Hayashi Dedication Festival in Heidoin Temple "Houou no Uta"
Date: Saturday, August 13, 2022, 20:00- Start of distribution
Venue: Byodo-in Temple (Uji City, Kyoto Prefecture)
Performer: Yuki Hayashi and others
Distribution media: YouTube (Yuki Hayashi Official YouTube Channel)
*Free distribution worldwide
Hosted by : Futokorogatana Co.